Bearded dragons do best in a relative humidity of 35% to 40%. However, they can tolerate relative humidity of 30% to up to 50%. To monitor humidity, you need to buy the best hygrometers that can either be analog or digital.
Bearded dragon hygrometers should be accurate and easy to read without costing a fortune. The best hygrometer will also be easy to install, and sturdy.
In this article, we give our review on the four best bearded dragon hygrometers. We share in-depth reviews, build quality information, and what we like about each hygrometer. By the end of our guide, you will be able to pick the best hygrometer for your bearded dragon.
Four Best Hygrometers for Bearded Dragons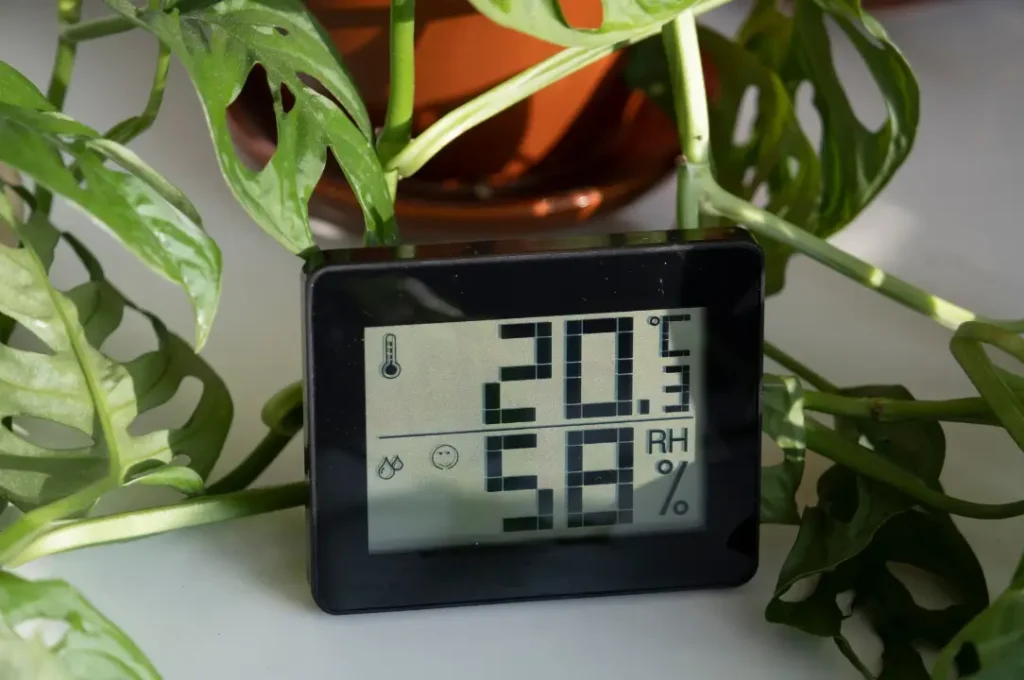 1. Zoo Med Labs Digital Humidity Gauge
This is one of the best hygrometers for bearded dragons. In my house, there are 8 of these. I have two for each tank for bearded dragons. They are precise and have a long-lasting battery. On the oldest pair, I've only ever had to change the batteries once in three years.
The humidity probe will remain stuck at 99 percent for a few days to a week if water gets directly on it before it fully dries and returns to normal. Since the suction cups don't stick very well, I attached mine to the outside of the tank with velcro and used command strip cord organizers inside.
They may be changed from Fahrenheit to Celsius, and overall they are rather simple to read.
The humidity gauge will jump to 99 percent once the tank is misted, but I've discovered this is nothing to worry about as it soon corrects itself.
Pros
Highly accurate
Durable
Easy to read and use
Long lasting batteries
The Best 2 in 1 combo
Cons
The suction cups don't stick very well sometimes.
2. ONLY DEGREE Hygrometer
The ONLY DEGREE Hygrometer is enclosed in a compact circular black ABS shell that is both sturdy and non-toxic. This reptile hygrometer features a dual-screen option for measuring humidity levels. Aside from that, the device has a large humidity measurement range, which makes it easier to interpret the readings.
The ONLY DEGREE Hygrometer has a wide humidity range of 10 to 99 percent, which makes it extremely accurate. Separate buttons for measuring temperatures in both metrics are included with the device. Apart from that, the best thing about the reptile hygrometer is that it can provide measurements at a 10-second refresh rate. This makes it a suitable crested gecko hygrometer for your purposes.
ONLY DEGREE, Digital Reptile Thermometer
LCD display.
Thermometer and hygrometer combination.
Celsius and Fahrenheit
Temperature measuring range: -50℃~70℃(-122℉~158℉); Humidity measuring range: 10% ~ 99%RH.
The product's diameter is just 1.8 inches, making it a great purchase. The ONLY DEGREE Hygrometer has a small battery consumption and may run for several days without needing to be recharged.
Pros
Long battery life
Digital LCD display
Sturdy
Switchable Celsius and Fahrenheit Degree.
Cons
The display is slightly smaller
Hard to affix to the tank
3. JLENOVEG Reptile Hygrometer
The JLENOVEG Reptile Hygrometer has easy monitoring and a huge LCD screen display, making this hygrometer for reptiles a must-have for every bearded dragon owner. This gadget includes a split-screen system that displays both the temperature and humidity level of a reptile environment.
The entire design looks sleek with a digital vivarium temperature. The font is strong and black, making it simple to read even in bright sunlight. It includes a dual monitoring system that can display the temperature in both Celsius and Fahrenheit
The JLENOVEG Reptile Hygrometer comes with a durable body covering that keeps the gadget safe even if it falls. The hygrometer for reptiles has a humidity range of 20 to 90%, which is ideal for usage.
Sale
The device comes with a good power supply that allows it to run for a long time. The device can run for 7 days without being charged, making it the ideal hygrometer for bearded dragons.
The JLENOVEG Reptile Hygrometer has temperature recordings that can be changed, making it perfect for use in enclosed spaces. It comes with a one-year manufacturer's warranty.
Pros
Bold fonts make it easier to read
Highly accurate
Good battery
Cons
While the display is easy to read, it stops working after a month.
4. SensorPush Wireless Thermometer/Hygrometer
If you're searching for a gadget that monitors the humidity and temperature levels in your cage so you can keep a close eye on your pet's health, the sensorpush wireless thermometer/hygrometer might be the right fit for you.
The user interface is simple and easy to use. You can view the temperature of your terrarium in real-time. You may also use the app to set up alarms that will notify you if the temperature or humidity level surpasses the limits you set.
The app includes a full field guide to help you understand the sensor's characteristics so you can get started right away. The smart sensor and app may both be used on the same iOS or Android smartphone.
Pros
Long-lasting battery
Compatible with both iPhone and Android devices
The design is very modern
Cons
Expensive
Won't read temperatures above 140 degrees Fahrenheit
How to Choose the Best Hygrometer?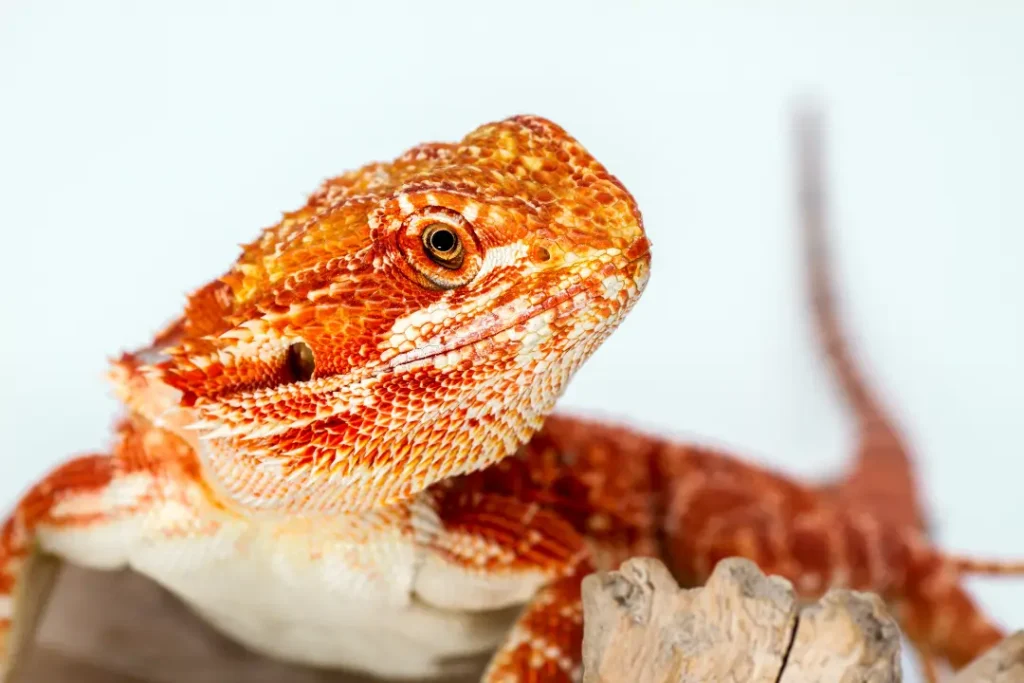 Here is a detailed guide on how to pick the right hygrometer for your beardie.
Accuracy
Make sure to choose an accurate and reliable hygrometer for your bearded dragon. You want to be able to trust the readings that the device is giving you, so you can make informed decisions about your bearded dragon's environment.
Ease of use
Look for a hygrometer that is easy to install and use. It should have a clear, easy-to-read display and simple controls.
Power Source and Battery Life
The power source and battery life of a gadget are key factors to consider while buying. Is it wireless or do you have to plug it in? What kinds of batteries are required if the system is wireless, and how long is the estimated battery life?
User Interface
When comparing different models, keep in mind the user interface of each one. Is the display visible and clear? Will the display be large enough to view if you have vision problems? To get a decent indication of the quality of the user interface and overall ease of use, look at photographs of the product as well as what reviewers have to say.
Data Logging
Consider if you need or want access to previous data while comparing different options. The best bearded dragon hygrometers can save an endless amount of data, which is useful if you need a history report on humidity levels.
Some hygrometers, on the other hand, only collect a limited amount of data, such as the high and low temperatures for the previous 24 hours, while others offer no data storage choices at all.
Durability
Bearded dragons can be rough on their enclosures, so you want to choose a hygrometer that is durable and able to withstand a little bit of wear and tear.
Price
Of course, price is an important factor to consider while buying, but it's also critical to examine each pricing in light of its features and accuracy. In the long term, a more expensive hygrometer with remote monitoring may be more valuable than a tiny and inexpensive hygrometer with no smartphone app.
How to Use a Bearded Dragon's Hygrometer
Properly using a hygrometer is important to ensure accurate readings. Here are some steps to follow when using one:
1. Calibrate the device
Most hygrometers will need to be calibrated before use. This involves exposing the device to a known humidity level (usually around 75%) and adjusting the device to match that level.
2. Install the device
Follow the manufacturer's instructions for installing the device in your bearded dragon's enclosure. Make sure it is placed in a location that will accurately reflect the overall humidity levels in the enclosure.
3. Check the readings regularly
Monitor the humidity levels regularly to ensure they are within the proper range for your bearded dragon.
4. Make adjustments as needed
If the humidity levels are too high or too low, make adjustments to the enclosure (such as adding or removing a misting system) to bring them back into the proper range.
What are the Different Kinds of Hygrometers?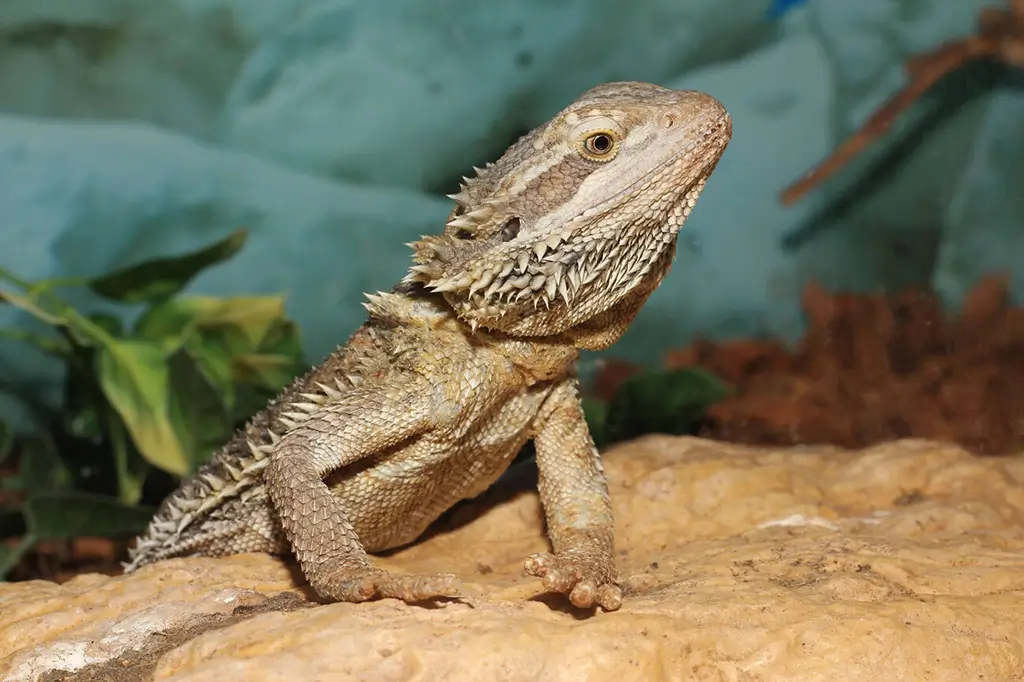 There are mainly three types of hygrometers listed below.
Electrical hygrometers
Electrical hygrometers monitor humidity using either resistance or capacitance. The change in resistance when electricity travels through a piece of ceramic material is measured by resistive hygrometers. Capacitive hygrometers detect changes in the electric charge between two metal plates when humidity levels rise.
Dew point hygrometers
The most precise hygrometers are dew point hygrometers, which are commonly used in places where even the tiniest quantity of moisture must be detected. A polished metal surface is common on these hygrometers. Moisture condenses on the surface when humidity rises, and this is used to determine the present humidity.
Mechanical Hygrometers
Mechanical hygrometers utilize an organic material like human hair, which contracts and expands in response to variations in humidity. A needle on the dial moves as a result of the contraction or expansion, showing the quantity of moisture in the air.
Where Should I Put the Hygrometer?
Hygrometers should be placed in the center of the enclosure. Unlike thermometers, they have a lot more flexibility in terms of where they may be put while still being useful, but there are a few things to keep in mind.
The temperature difference in a bearded dragon's home is around 20°C from one end to the other. The humidity reading is strongly influenced by where the hygrometer is placed in the tank, from the cold end to the hot end.
Simply place the hygrometer or its probe in the center of the rear wall, assuming the house heating and lights have been properly set up. With or without a probe, digital hygrometers are available.
Hygrometers with a probe provide for much more positioning flexibility. The probe and the digital display may be separated, allowing you to place the display anywhere you want it.
Conclusion
A hygrometer is a useful tool for measuring humidity in a bearded dragon's tank, and there are several reliable options available. Consider factors like accuracy, ease of use, cost, and durability when choosing the best hygrometer for your needs. Properly calibrating and maintaining the device will help ensure accurate readings.