A Leash is probably one of the coolest things you can get for your pet lizard. I wouldn't suggest taking your Beardie out for a walk around the town. But a trip to the back yard or at least a roam around the room.
A leash with a harness is a great way to let your dragon explore without worrying about him or her running off. Some people may choose to make their own. But buying one is actually cheaper than making it. I'd save time and a couple of extra bucks to dress up a pre-made.
Picking the right leash can be tough. Keep your bearded size in mind. I found 5 great leash and harness sets you can use on your beardie.
Top 5 Best Bearded Dragon Leashs
Below is the list of some of the best leashed that both you and your bearded dragon will love.
1. WATFOON Adjustable Bearded Dragon Leather Leash Harness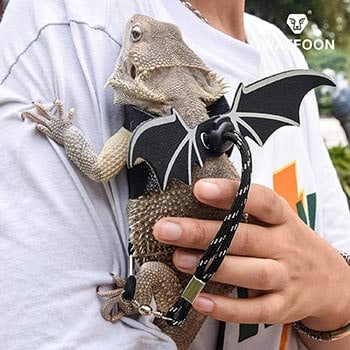 This leash is designed primarily for bearded dragons but can be used for many other lizards such as leopard geckos and anoles. It is a hand made, 5 ft long leash made of ultra-soft genuine leather. It's super easy to put on, easily adjustable and fits well.
If your beardie is too small for the wings, you can take them off easily and put on later when grew up.
2. KUDES Adjustable Bearded Dragon Leather Harness Leash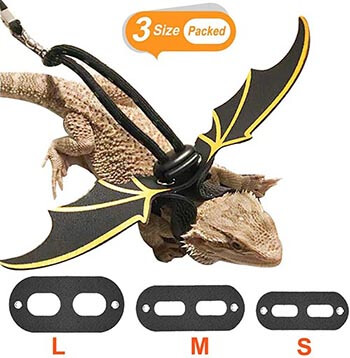 This leash is available in three different sizes i.e. small, medium, and large. Made of soft genuine leather that looks vivid and also protects bearded dragon's skin. If your beardie doesn't like wings – this happens quite often- you can easily remove them and the leash will still look cool.
3. RYPET 3 Packs Bearded Dragon Harness and Leash Adjustable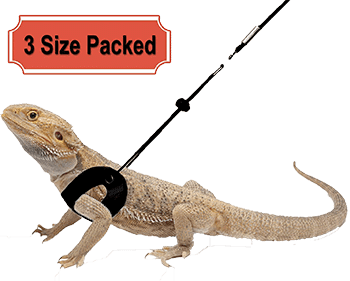 This adjustable harness set is available in three different sizes (S, M, L,3 pack) suitable for all sizes of bearded dragons. It is made of soft handmade leather and nylon rope that is non-toxic and also tasteless. Beside bearded dragons, this leash can also be used for leopard geckos, crested geckos, chameleons, etc.
4. The T-Rex Comfort Leash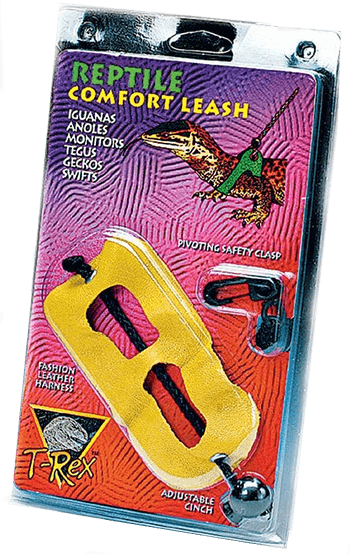 The T-Rex Comfort Leash is a good bet. With the best reviews on Amazon, but also a bit higher price tag. Definitely worth it. T-Rex Comfort Leash is a decent leash with a soft leather strap.
5. FLUKER FARMS Bearded dragon Leash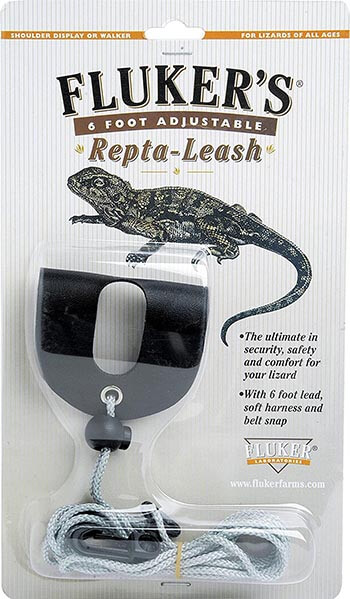 FLUKER FARMS Bearded dragon Leash is a little cheaper. It is also the one I use. Good price point and comfortable. Looking over some of the Amazon reviews and this one is not rated as well as T-Rex. That's totally up to you to make the decision. Either one will work great.
Now that you saved a bit of time,Lets dress up that harness!